Towns in the Cotswold region
The Rococo Gardens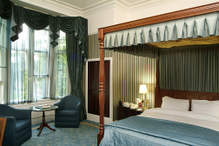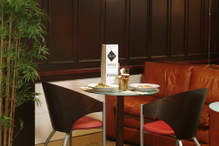 Rococo Design
The Rococo Gardens near Painswick are the only complete survivor of the Rococo style of design briefly flirted with by English designers in the eighteenth century. The style emerged in France in the early 1700s as a continuation of Baroque, but the designs did not become widespread in England.
The Gardens
One of the main motifs of Rococan design was 'lightness' which can be seen in abundance at the Gardens. Located in a six acre site, a complete tour takes approximately one hour, although this is a place to be enjoyed at leisure.
Being first designed in the middle of the eighteenth century, the Gardens have recently celebrated their 250th anniversary and to commemorate the event a maze was specially constructed. The idyllic Cotswold town of Painsick is close-by which has the mysterious churchyard of St Mary's where only 99 yew trees will grow. Legend has it that every time a hundredth tree is planted, it is 'torn out by the Devil.'
Useful Information
Nearby Towns: Painswick, Gloucester, Stroud
Nearby Cotswold Hotels: The Bear of Rodborough Hotel, Stonehouse Court, Bowden Hall, The Gables
Similar Cotswold Attractions: Broadway Tower, Cheltenham Gold Cup, Cotswold Olympic Games, Cotswold Wildlife Park, Golf Courses, Hidcote Manor, Oxford Botanic Gardens
Newsletter
Be first to get our best deals by email.
Gift Vouchers
Looking for the perfect gift? Gift vouchers are available in any value from £25 upwards.