Towns in the Cotswold region
Prinknash Abbey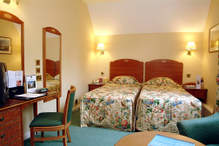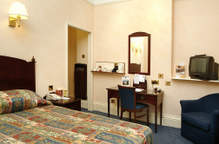 History
Originally a Benedictine monastery in 870, Prinknash Abbey now has an international reputation for its pottery and incense production. Affected by the dissolution of the monasteries during Tudor times, in the eighteenth and nineteenth centuries, Prinknash Abbey was a stately home.
In the twentieth century the Abbey rediscovered its religious heritage with the arrival of six monks who converted the building back to a monastery. In 1937 it became an Abbey.
The Severn Vale
The stone clad exterior is an imposing sight and from the Abbey, panoramic views of the Severn Vale can be enjoyed.
Prinknash Incense

Prinknash Abbey have been producing incense since 1906 and are the oldest major incense blenders in Europe.
Park of Prinknash
The Park of Prinknash consists of a wild 'Deer Park' and it recently took in peacocks which were made homeless when a local hospital closed.
Useful Information
Nearby Towns: Painswick, Stroud, Gloucester
Nearby Cotswold Hotels: The Bear of Rodborough Hotel, Stonehouse Court, Bowden Hall, The Gables
Similar Cotswold Attractions: Gloucester Cathedral, Hailes Abbey, Lacock Abbey, Malmesbury Abbey
Newsletter
Be first to get our best deals by email.
Gift Vouchers
Looking for the perfect gift? Gift vouchers are available in any value from £25 upwards.