Towns in the Cotswold region
Cheese Rolling at Cooper's Hill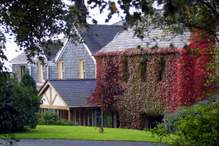 The ancient tradition of cheese rolling is practiced today in just two villages. Perhaps the most famous cheese rolling location is Cooper's Hill, Brockworth.
The event involves competitors chasing a 7lb Double Gloucester cheese down the hill. Competitors sit on the edge of the slope until the cheese is released by the guest roller and once the Master of Ceremonies announces the start, they fling themselves down the hill, which in parts reaches a one-in-one gradient. The first person to the bottom wins the cheese.
During food rationing in Britain, a wooden cheese was used for the races between 1941-1954 although there was a much smaller piece of real cheese in the centre to maintain the tradition.
The first recorded ladies race occurred in 1936.
The origins
The origins are uncertain but it has been linked to fertility rites. Nowadays the event is also a charity fundraiser.
Image courtesy of BBC Gloucester
Useful Information
Nearby Towns: Painswick, Gloucester, Stroud
Nearby Cotswold Hotels: The Bear of Rodborough Hotel, Stonehouse Court, Bowden Hall, The Gables
Similar Cotswold Attractions: Cotswold Olympic Games, Woolsack Races, St Briavels Bread and Cheese Dole
Newsletter
Be first to get our best deals by email.
Gift Vouchers
Looking for the perfect gift? Gift vouchers are available in any value from £25 upwards.