About the Cotswolds
The Cotswolds is one of the most beautiful and unspoiled regions in England, with high, wooded hills and sweeping valleys dotted with charming, timeless villages of honey-coloured stone cottages.
Chippenham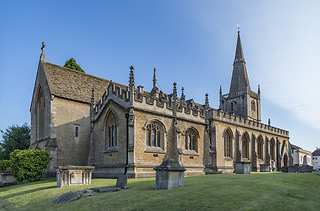 Stanton Manor at Stanton St Quintin
Chippenham is located just 4 miles south of the M4 with the Cotswolds to the north and west and Salisbury plain to the south.

A number of beautiful villages surround Chippenham, including Castle Combe and Lacock.

This market town has intersting historical architecture, combined with modern shopping facilities.

A popular annual Folk Festival takes place over the second May Bank Holiday, while in July, thousands of visitors come to the town for the bi-annual North Wiltshire Festival.

Other nearby attractions include Longleat House with its art treasures and Safari park, Lacock Abbey and Sheldon Manor.
Luxury hotels in Chippenham
Newsletter
Be first to get our best deals by email.
Gift Vouchers
Looking for the perfect gift? Gift vouchers are available in any value from £25 upwards.