Recent refurbishments have brought Bowden Hall back to its former glory, boasting a breathtaking blend of traditional and contemporary design. Locally inspired artworks, bespoke crystal chandeliers, and soft pastel shades create a leisurely atmosphere with a touch of English elegance.
Superbly located for exploring the Cotswolds
Recently undergone an extensive refurbishment
Large spacious bedrooms
Renowned restaurant
Set in 12 acres of parkland
Stunning views
New Fitness Suite
Special Offers
Show Prices Per Person Per Room
The following offers are showing instant availability.
Exclusive to OPL
Sparkling Escape
Exclusive to OPL
Stay in a Classic room and receive:
Complimentary 1/2 Bottle of Taittinger Brut Reserve in your room on arrival (value £35)
Dinner on first evening at the Bar & Brasserie at Bowden (choice of either 3 course set Chef Choice menu or £26 per person towards the Brasserie menu)
Full English breakfast daily 
Noon check out
20% off food if dining on additional evenings
Stay 3 nights+ and receive full afternoon tea for two on one day (value £15 pp)
All of the above prices include all taxes / service fees.
* Offers showing provisional availability are subject to confirmation with the hotel and availability is not guaranteed. No funds will be taken from your card until the booking is confirmed, which will usually be within a few hours.
Offers showing instant availability are live and will be confirmed immediately.

Facilities at Bowden Hall
A stylish blend of traditional and contemporary design creates a relaxed, comfortable atmosphere throughout this stunning Cotswolds hotel. This four star Georgian country house is one of the most beautiful hotels in the Gloucester area, and unlike many Gloucestershire hotels is set in 12 acres of its own parkland, allowing you to enjoy the stunning Cotswold scenery from the comfort of your own room.
With a Restaurant, bar and a stunning lounge, realax and enjoy the views of the 12 acres of sweeping parkland. Superbly located within the Cotswolds so you can stay in the newly refurbished hotel or enjoy all that the Cotwolds has to offer.
A newly opened fitness suite in 2020 provides a place where you can relax and unwind or enjoy a workout at your own place. Equipment includes a treadmill, cross trainer, excersise bike, functional trainer and free weights.
The suite is open 24 hours a day, 7 days a week.
72 Bedrooms
Children Welcome
Internet Connection in Rooms
Dogs by Prior Arrangement
Good to know
Hotel check-in time: 2:00 PM
Hotel check-out time: 12:00 PM
Disabled Access
The hotel does not have a lift. There are 2 rooms for those with reduced mobility, these are on the first floor but can be accessed via Stenna Stairlift. Please contact our team should you require an accessible room.
Dogs Policy
Some Classic rooms are dog friendly. Dogs are charged at £15 per night. 1 dog only allowed per room.
Dogs are not permitted in the main restaurant but you may dine in the lounge and order from the main menu, dogs are permitted in the lounge.
Classic room
Classic rooms have either a double or twin beds, flat screen TV, complimentary high speed WiFi, ensuite bathroom, hairdryer, tea and coffee making facilities.
Privilege room
These upgraded rooms have all the amenities you'd find in the classic rooms but they also benefit from all of the ameni a Nespresso coffee machine, robes and slippers, and a complimentary morning newspaper.
The hotel's friendly, professional team make sure dishes from the Brasserie Menu are served just the way you like. Order afternoon tea with scones and tempting snacks from the lounge menu, or take advantage of room service 24 hours a day.
---
Opening Times
Lunch 12.30-17.00 daily
Dinner 19.00-21.30 daily
---
Map & Directions
Address
Bondend Lane
Upton St Leonards
Gloucestershire
GL4 8ED
---
How to get here
---
Enter your postcode to view approximate driving directions to Bowden Hall.
Location & Local Attractions
Bowden Hall is 3 miles from Gloucester railway station and the theatre at Gloucester Guildhall. Explore chocolate-box Upton St Leonards, step back in time at Painswick Rococo Garden, or clamber up escarpments in the Cotswolds.
Take in the sites of Gloucester including the stunning Cathedral or enjoy a shopping trip at Gloucester Quays.
Visit Cheltenham Spa, the capital of the Cotswolds or take in the scenery at Westonbirt Arboretum.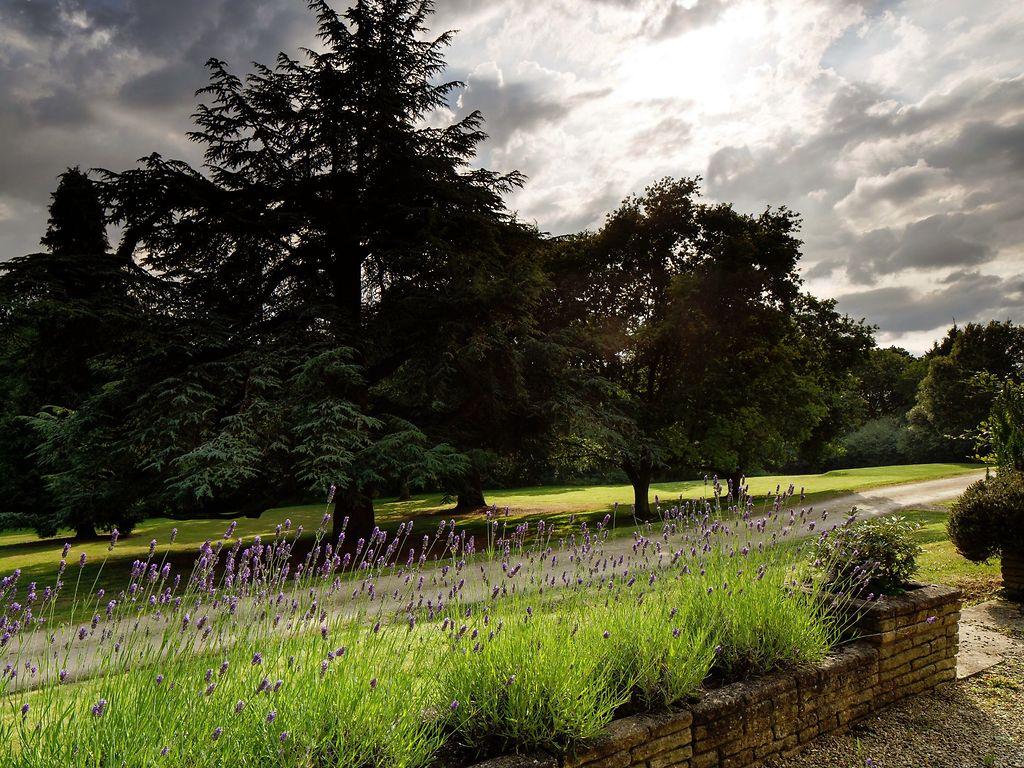 Member since September 2018
Upton St Leonards, Gloucestershire, GL4 8ED
OPL break
Warmly welcomed. Restaurant service really good, as were our food choices. Sunny cold day helped as we walked to village. Bad weather would've given us a different perspective as no swimming pool as I had mistakenly thought! Overall enjoyable stay at a quiet time of year.
A lovely .......
Why the 'but'? The whole two days we were there the most AWFUL modern jazz was played over the hotel's system. It sqeaked at us in the restaurant while we ate (we complained to the waitress who said she sympathised and would report it to management). And when we decided to sit in the beautiful, relaxing lounge one afternoon, we couldn't concentrate to read our books as it was squealing at us from , we complained to the barman and the receptionist who tried to turn the volume down for us.
You have the most lovely hotel set in stunning grounds with a wonderful relaxing why wreck that with such ghastly music in your guests ears all day long? Modern jazz is an acquired taste and I suspect, by very few people. How about Classic FM playing quietly in the background? I do hope you can do something to rectify this situation.
Good, but room for improvement.
Enjoyed our stay, excellent value for money. Public rooms very nice, but bedroom, and en suite in particular, looking tired and in need of updating. Food OK, but menu definitely not gourmet - could do with a makeover to make it less pub-like. Enjoyed the bar and it s contents (!), with the exception of the wine list, which lacked variety and (once again) was somewhat pub-like; corporate perhaps? All only our opinion of course, and the bottom line was we enjoyed our stay.
Bowden Hall Review
The hotel staff are very friendly and helpful, the location was good for us, being close to Hiking routes. Rooms a little noisy due to the age of the building.
It is a shame the restaurant lets the hotel down. The food at dinner was over cooked so even with the simple fish and chips, the fish was very dry and the batter over done. The chicken was also overcooked and had the texture of rubber.
Buffet style breakfast generally OK at the weekend but on the Monday morning it was cooked to order. The table next to us placed a vegetarian order but received our meat based full English and was some way through before she was informed she was eating meat at which point the staff were going to give the already started breakfast to us.
When ours did arrive, my meat sausages were cold and cutting open showed they were raw in the middle but instead of taking them away the staff member went to get a temperature probe which was duly inserted whilst I waited to see if I the raw piece I was looking at met the restaurants minimum temperature requirements. The min temperature requirement started at 65 deg but strangely dropped to 52 deg as we watched the temperature only reach just under 50.
After having waited patiently (and being embarrassed by the process) whilst the rest of the breakfast went cold she offered to reheat them, rather than replace them.
We were finally offered a free coffee in compensation, but had already unfortunately drank two cups with the breakfast.
Great for a relaxing weekend break in the Cotswolds
Beautiful stay
Lovely hotel fantastic staff a first class stay thank you..
Weekend Treat
On arrival we had a very warm welcome at reception, who explained where everything was and confirm the package we had booked. The Room was lovely, warm and clean and everything we needed.
We ate in the restaurant both nights, the 1st night we could not fault, food was fantastic and the staff attentive. Unfortuantly on the 2nd night , we were served our main courses at different times, with about 10 to 15 minutes between the first meal arriving and the 2nd, and although eventually the staff were apologetic it spoilt our evening totally. And the only compensation we were offered was free coffee or tea after our meal.
it was an unfortuant end to what was could have been an amazing stay.
Luxury stay in the countryside
My partner and I really enjoyed our stay at this lovely hotel.
It was a little hard to spot when we first arrived in the dark, but the surroundings were beautiful and we were pleasantly surprised by the size of our room, despite it being the 'classic' rather than one of the larger sizes.
The staff were all really nice and helpful, and handle a couple of unforeseen issues with care and consideration. We would like to give special thanks to Mariusz (head waiter) and Alberto (head barman) for their swift and satisfactory resolution of a delay in the arrival of our meal due to an overrun kitchen.