48 bedroom luxury country house hotel situated in the northern Cotswolds, just outside historic Stratford-Upon-Avon. 40 acres of beautiful grounds, 2 AA rosette dining and stunning leisure facilities.
4 red star luxury country hotel
Just 6 miles from Stratford Upon Avon on the northern tip of the Cotswolds
Indoor swimming pool
Set in 40 acres of Parkland
Award winning two AA rosette restaurant
Special Offers
Show Prices Per Person | Per Room |
The following offers are showing instant availability.
Exclusive to OPL
Available: Now to 31 Dec 2019
Classic Country Escape
Exclusive to OPL websites
Stay in a Classic room and receive:
Complimentary room upgrade on the day (subject to availability)
Chocolates in the room on arrival
Pre-dinner glass of chilled Champagne per person, each evening
Dinner for two each evening (£35 per person allowance)
Full English breakfast for two daily
All of the above prices include all taxes / service fees.
* Offers showing provisional availability are subject to confirmation with the hotel and availability is not guaranteed. No funds will be taken from your card until the booking is confirmed, which will usually be within a few hours.
Offers showing instant availability are live and will be confirmed immediately.

Facilities at Ettington Park Hotel
Ettington Park Hotel in Stratford Upon Avon is set in 40 acres of parkland in the Warwickshire countryside with the River Stour meandering through it. This spectacular Neo-Gothic mansion is a world apart from the hustle and bustle of modern-day life. It is part of the Hand Picked group of hotels and it radiates style and luxury.
48 Bedrooms
Riding
Tennis
Fishing
Indoor Pool
Four Poster Bed
Children Welcome
Wheelchair Access
Satellite TV in Rooms
Internet Connection in Rooms
2 AA Rosette Dining
Good to know
Hotel check-in time: 3:00 PM
Hotel check-out time: 11:00 AM
Parking Facilities
Complimentary car parking for 70 cars.
Disabled Access
There is disabled access at the front and the rear of the hotel and there are 2 accessible bedrooms.
Child Policy
Children are very welcome at Ettington Park Hotel and the charge for children is not automatically included in the rate but will be applied as follows:

Children 3 and under stay and dine for free
Children under 11 years receive complimentary bed and breakfast when sharing a room with their parents.
Children 3 years and up to 12 years. Breakfast is included in the rate, all other meals will be charged at 50% of adult price or as priced on the children's menu.

Z-beds are not suitable for children over 12 years of age.

Children 12 years of age and up to 18 years will be charged a £25.00 bed and breakfast supplement when occupying a sofa bed in the room with their parents and will be charged for all other meals as taken.

Family rooms with a sofa bed require a £20 per night upgrade supplement from the classic package. These are subject to availability.
There are no restrictions on children's swim times, but children must be supervised when using the pool.
Dogs Policy
Not allowed unless a Guide Dog, and with prior permission.
The Rooms at Ettington Park Hotel
Classic
Classic bedrooms offer a wide range of amenities and luxury. Enjoy all the four star luxuries you would expect. Fine cotton sheets, a selection of pillows in every room, oversized flat screen TVs and free broadband internet access are amongst the many creature comforts you will enjoy.
Executive
These are spacious double and twin rooms many affording views of the grounds and gardens and with original features such as fireplaces. Some are situated in the main gothic mansion house whilst others are located in the garden wings with plasma screen tv's. These rooms are larger than classic rooms although they do vary in size and shape with a variety of facilities including large bathrooms with powerful showers and luxury toiletries.
Family room
Situated on the first floor, these spacious double bedded rooms are each arranged over two floors, meaning that you initially enter a lounge area before heading upstairs to the bedroom and bathroom. The flexible space downstairs is quickly transformed from an executive lounge/study area with TV into a family bedroom with space for up to three children. Choose an Executive Family room for split level space for relaxing, working or enjoying quality family time.
Offering mouth wateringly food served in the grand surroundings of this magnificent country house. The old dining hall of Ettington Park Hotel creates a special atmosphere for your fine dining experience. Here you will find great food and a fantastic wine list to complement our menu.
---
Opening Times
Breakfast
7am - 9.30am Mon- Fri
8am -10.30am Sat & Sun
Lunch
11am-3pm daily (Elevenses menu)
12.30pm- 2pm (Sunday Lunch in the Oak Room)
Dinner
6.30pm – 9.30pm Mon- Sat
6.30pm-9pm Sundays
---
---
---
Opening Times
Breakfast
7am - 9.30am Mon- Fri
8am -10.30am Sat & Sun
Lunch
11am-3pm daily (Elevenses menu)
12.30pm- 2pm (Sunday Lunch in the Oak Room)
Dinner
6.30pm – 9.30pm Mon- Sat
6.30pm-9pm Sundays
---
---
Ettington Park Hotel Location
Map & Directions
Address
Alderminster
Stratford-Upon-Avon
Warwickshire
CV37 8BU
Complimentary car parking for 70 cars.
---
How to get here
From M40 North & South
Leave the M40 at junction 15 and take the A429 signposted towards Stow and Cirencester. Continue on this road and after approximately 15 miles at roundabout, do not turn left towards Ettington Village, but continue straight ahead on the A429 towards Stow and Cirencester. After approximately 1/2 a mile, turn right at the sign to Ettington Park. Continue for approximately 1 mile and the entrance to the hotel is via the second turning on your left after the Business Park.
From Stratford-upon-Avon
From the centre of Stratford-upon-Avon, head out on the A3400 towards Shipston and Oxford. Continue along this road for approximately 5 miles, and once through the village of Alderminster, the hotel entrance will be on your left hand side, immediately after the turning for Ettington.
---
Enter your postcode to view approximate driving directions to Ettington Park Hotel.
Location & Local Attractions
There are so many local attractions to suit all ages within half an hour drive of the Hotel. There is the Heritage Motor Museum at Gaydon, Merlin Magic comes to Warwick Castle, The Royal Shakespeare Company in the heart of Stratford-Upon-Avon along with all the Shakespeare properties and Hidcote Gardens in the heart of the Cotswolds.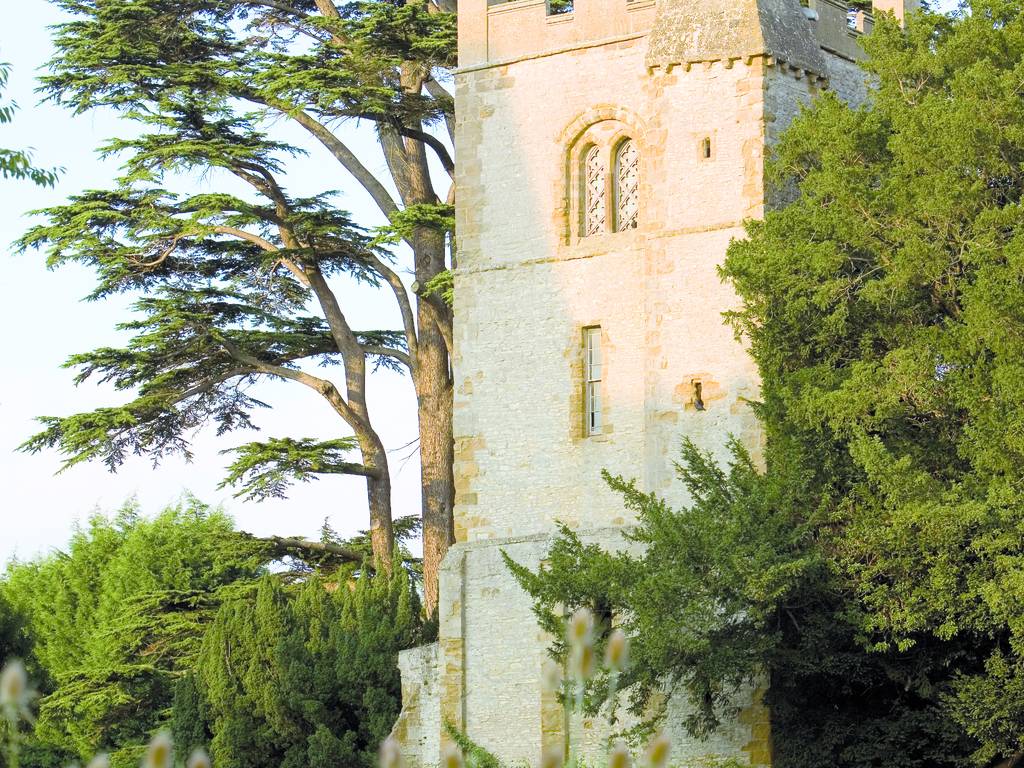 Ettington Park Hotel Reviews
Stratford-Upon-Avon, Warwickshire, CV37 8BU
A very relaxing short break
Excellent staff all very helpful very good location the restaurant were trying out some new menus felt as though we were guinea pigs, some worked some didn't
Wedding Anniversary break
We stayed at Ettington on Easter Sunday to celebrate our wedding anniversary. On arrival we were dealt with promptly and was able to go straight to our room. The room was lovely - large, clean and welcoming.
We had a walk around the beautiful grounds including the church and gardens before returning to the terrace for some afternoon drinks. The view is definitely spectacular!
In the evening we enjoyed a meal in the restaurant where the staff were very prompt and polite and the food was just incredible.
The following morning we enjoyed a buffet breakfast as well being able to select cooked food off a menu which provided a large variety.
Would highly recommend a stay at this hotel!
Excellent stay
We had a lovely two days beautiful hotel and wonderful grounds would recommend it
Very relaxing stay
We really enjoyed our 2 night break at Ettington Park. All the staff were friendly and helpful from start to finish. Upgraded room on arrival and this was spacious and very comfortable. We enjoyed our dinners in the very atmospheric restaurant and breakfast was also excellent. The hotel is a lovely old building and we enjoyed a wander around the extensive grounds. All in all a great break and we'd love to return.
Night away
Welcome from freindly staff and shown to our room.Clean and tidy with shoes covers even provided to use to and from the pool for hygiene.Staff were knowledgeable about the history of the hotel.
Breakfast was very nice, however seem to run out on the buffet very quickly and not replaced. Waited ages for coffee to be served at out table after our order was taken.
Disappoiting
Stayed for 1 night. Friday evening no complaints. Staff friendly and service ok. However Saturday morning a different matter. Firstly breakfast was supposed to be until 10.30. We arrived at 9.20 and told we had to wait for a table which turned out to be 20 minutes. Two members of the party ordered a cooked breakfast which was not satisfactory as it was at best luke warm verging on cold. beverage of tea was undrinkable and had to re-order. Check out was at 11 a.m. At 10.25 no members of our party could gain entry to our rooms to collect our belongings.On top of that we were hit with a service charge. Need I say more? Not up to the standard as other hotels we have stayed in recently.
Luxury was not experienced on this visit.
This was intended to be a birthday celebration for both of us hence,we booked a Luxury break.
The visit was marred by a number of small occurrences.
We had the same menu all week and only two items allowed us to enjoy a three course meal; fish and chips and a burger ( we would go to Harry Ramsden's and McDonalds if we wanted that).We didn't realise that the 10% service charge also applied within our allowance. We had booked a table for 7pm and when in the ante room, we were given folders with no menu in so we had to wait for our waitress to come back (this happened two nights running) .By 7;50pm all we'd had to eat was a bread roll.
At breakfast one morning,we didn't have the cutlery so I asked for a knife and fork only to receive a fork and spoon.
Two mornings out of four we did not get our alarm call.
One evening when changing for dinner,we realised our face flannels had not been replaced ; sometime later a chambermaid came to the door with a bundle of towels but no flannels.
Using the leisure suite,I found that the sauna was a dry one so expected to use the steam room. Closed for maintenance !!
All in all,this was NOT a luxury experience and did not in our opinions give value for money.
I have stayed at Ettington Park many times years ago with my Company ,that is why I elected to return.It was certainly not what I remember.
Beautiful setting, fantastic hotel
Really pleased with my stay at Ettington Park. The hotel is just as gorgeous as it looks on the photos. The staff were all extremely welcoming and helpful. They contacted us before hand to book dinner both nights as this was part of our package. There was a wedding on the first night we stayed and I was a bit worried about this (having had a bad experience previously) but we had a reserved pre-dinner table for drinks in lounge and dinner was served in a separate dining room. We were not disturbed at all by the wedding. Breakfast the next morning was a highlight. A continental selection laid on, separate rooms for hotel guests and weddings guests and hot breakfast cooked to order. Dinner both nights was excellent. Beautiful formal dining room with excellent service. We seemed to make our 35 allowance cover the cost of the food, however if you decided to have the most expensive options for the 3 courses you may have to pay extra. We used the lovely swimming pool and jacuzzi and enjoyed having this bonus. My only criticism was the room we were allocated was a bit small. The offer including a free upgrade so I think id been hoping for a bit more and my expectations were not matched. However the room was in a quieter part of the hotel and we were offered an alternative room after my husband asked but decided to stick with the original one.
Overall a really enjoyable stay. We would definitely go again and would recommend this hotel